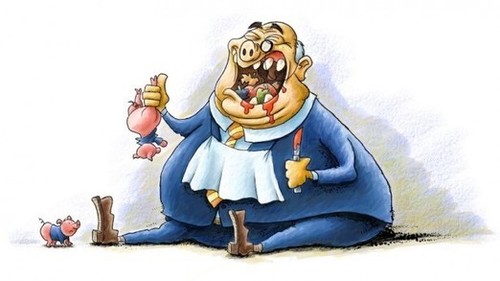 Keith Wayne Brown's insight:
"…Central to the proceedings was an undercurrent of elite fear that the increasing disenfranchisement of the vast majority of the planetary population under decades of capitalist business-as-usual could well be its own undoing…
"…Lady Lynn Forester de Rothschild, who co-hosted yesterday's conference, told the NY Observer why she was concerned:
'I think that a lot of kids have neither money nor hope, and that's really bad. Because then they're going to get mad at America. What our hope for this initiative, is that through all the efforts of all of the decent CEOs, all the decent kids without a job feel optimistic…'"
As my good sister Jenny K-R put it, Does that sound like a conversation about solutions, or a conversation about spin?
See on www.rawstory.com